When you think of the most influential IT trends today, what immediately comes to mind? Mobile devices should be at the top of this list, not just for how they have evolved over the years to offer powerful computing capabilities, but also how they have changed the very nature in which employees function.
Think about it: Workers no longer have to be cramped up in an office to access documents or complete tasks if they have a laptop, tablet or smartphone in hand. Pairing these gadgets with Microsoft products makes employee productivity even stronger.
The beauty of modern enterprise mobility is that organizations don't have to foot the bill for these gadgets. Instead, businesses can develop bring-your-own-device (BYOD) initiatives that enable employees to use their personal products for work purposes. It's a win-win.
"Pairing mobile gadgets with Microsoft products makes employee productivity even stronger."
Since Microsoft solutions, including SharePoint, are so widespread throughout the IT industry, one would think that only Windows-based mobile devices can access these suites. Think again. A Mobile Enterprise report highlighted that even other operating systems - iOS and Android - can tap into the Windows Infrastructure securely. There are programs available that provide such accessibility and do not simply shrink the Windows OS onto small real estate.
The future of BYOD and its impact on the Windows market appear set. A MarketsandMarkets study suggested the BYOD and enterprise mobility industry will expand from $67 billion in 2011 to $181 billion by 2017, Mobile Enterprise reported.
Mobile-based app usage just scratching the surface
A new IDC report suggested the use of mobile-based enterprise applications will reach unprecedented levels. By 2016, such apps will quadruple, leading to an "app explosion" that may completely transform entire markets and industries.
To effectively enter this new mobile phase will take some support.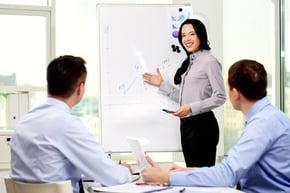 "At the same time it is clear that the path to broader mobilization of business processes is still complex. For this reason, we help enterprise mobility stakeholders shape their strategies, decisions and investments. Organizations that execute effectively will be positioned to enable innovation across all facets of their business," IDC Program Vice President for Mobility Research John Jackson explained.
IDC noted the FutureScape event will shed light on how businesses can pair databases with mobile solutions to achieve optimized apps.
Get the most out of your IT
If your organization is ready to make mobile solutions apart of your Windows-based future, the time is now to take action and receive support for this transition. The stars have aligned and pointed your business toward Summit 7 Systems, a services provider that helps clients conquer their IT mountains.
One of the areas we focus on is mobile solutions, specifically SharePoint environments. SharePoint 2013 is a Microsoft product ready for the mobile craze, offering choices to end users on how they can view the enterprise content management system on their mobile devices. Let Summit 7 Systems assess your organization's unique demands to find the best fit. Contact us today.