Businesses are putting their money where their mouths are regarding IT investments, especially regarding cloud computing. CIO Magazine's latest Tech Poll: Tech Priorities survey of IT-level executives found 57 percent anticipate budget increases in 2015, the highest percentage in six years. Average spending will achieve year-over-year growth of 6.2 percent.
Cloud computing is on the minds of many organizations, allowing businesses to replace antiquated equipment, avoid upfront capital investments when adopting new solutions and facilitate employee collaboration through Internet-enabled devices. CIO Magazine found 55 percent of participants will allocate funding toward the cloud in 2015, while 52 percent plan to spend on business continuity and disaster recovery strategies.
The same percentage - 52 percent - of respondents will spend on security applications, mobile apps and enterprise mobility management this year.
"Cloud computing is directly influencing IT budgets and planning strategies."
Adam Dennison, senior vice president and publisher of CIO Magazine, explained the idea behind the poll is to determine how IT leaders view the marketplace, specifically regarding technology deployments and budgetary forecasts.
"Enterprises are continuing strong investments in edge technologies in order to revolutionize their business and provide cutting edge products and services to customers, ultimately creating additional revenue channels. Aligning priorities and investments around business intelligence and analytics is a smart way to drive new innovation," Dennison suggested.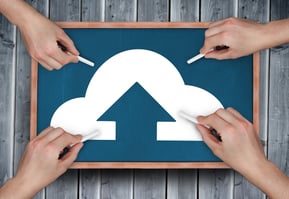 Integration with multiple technologies may yield best results
Cloud computing on its own represents a highly functional tool that can improve corporate operations. Combined with other innovative technologies and trends, firms may be able to achieve competitive advantages not possible without the aid of these services.
An IDC report suggested the 3rd Platform - the integration of cloud solutions, social networking, big data and mobile computing - will be the driver behind how firms compete in the near future. By 2016, two-thirds of competitive strategies will required the use of 3rd Platform-as-a-Service offerings.
"Creating a mature, strategic business alignment between IT and its customers requires a clearly defined end-state vision, an empowering IT culture capable of initiating rapid change, and an increasing focus on the financial costs and benefits as measured from a consumption basis versus the traditional cost-budget basis," Bill Keyworth, research vice president at IDC, explained.
Keyworth encouraged organizations to focus on prioritizing and evaluating 3rd Platform technologies for innovation and maturity purposes to achieve such capabilities.
Cloud Computing is Here to Stay
The cloud's data accessibility is perhaps second to none, allowing end-users to view information in real time to make informed decisions pertaining to operations, clients, customers and industry trends. Organizations that have yet to embrace the service may quickly find their competitors becoming market leaders thanks to their investments in the cloud and other 3rd Platform solutions.
With businesses investing more in cloud computing, as well as incorporating the service with other 3rd Platform suites, the days of thinking the cloud may one day deliver on its promise are over. Companies of all sizes can benefit from cloud environments, enabling employees to use mobile devices to remain productive even if they are outside the office.