Today's business environment requires dynamic planning and execution cycles – but how do we translate strategy into actionable steps? And how do we ensure that these steps are easily tracked and communicated?
Join Jason Batchelor and Matt Whitehorn at their session Feb. 24th 4:15-5:15PM:
How We Did It: Automating Planning, Strategy, and Marketing Execution with Nintex
In this session we will demonstrate how you can use Nintex to translate a marketing strategy into actionable steps that can ease communication, and lower employee stress – resulting in more value from than ever before.
[su_button url="https://events.eventcore.com/InspireX/agenda" target="blank" style="flat" background="#ff9900" size="5" center="no" icon="icon: ticket"]VIEW THE FULL AGENDA[/su_button]
"InspireX is your chance to connect, interact and learn from a community of Nintex and Drawloop customers, partners and employees to help you solve workflow challenges, and maximize the value of your solutions." (Source)
[su_row][su_column size="1/2"]What: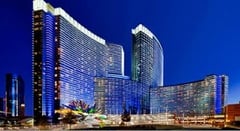 InspireX is where people, processes and inspiration converge and pave the way for you to expand the impact of your Nintex and Drawloop solutions. Grow your network. Sharpen your skills. Improve your work.[/su_column] [su_column size="1/4"]
When:
February 22-24, 2016
[su_button url="https://events.eventcore.com/InspireX/" target="blank" style="flat" background="#ff9900" size="5" center="no" icon="icon: ticket"]REGISTER[/su_button]
[/su_column] [su_column size="1/4"]
Where:
ARIA Resort & Casino
3730 Las Vegas Blvd
Las Vegas, NV 89158
[/su_column][/su_row]
[su_row][su_column size="1/2"]
[su_service title="Learn the 5 C's of Upgrading SharePoint" icon="icon: file-text-o" size="30"]Upgrading SharePoint, is a long, detailed (and sometimes costly) process. Learn what to do before you start.[/su_service]
[su_button url="http://summit7systems.com/white-paper-the-5-cs-of-upgrading-sharepoint/" background="#a21d21" style="flat" icon="icon: arrow-down" size="6"]Download White Paper[/su_button][/su_column]
[su_column size="1/2"][su_service title="Plan for the E5 Transition" icon="icon: file-text-o" size="30"]Learn about the significant changes to Microsoft's Office 365 licensing: the introduction of the Enterprise E5 suite.[/su_service]
[su_button url="http://summit7systems.com/white-paper-planning-for-the-e5-transition/" background="#a21d21" style="flat" icon="icon: arrow-down" size="6"]Download White Paper[/su_button][/su_column][/su_row]