Cloud computing enables companies to migrate applications to hosted environments where third-party vendors oversee and maintain these assets. For small businesses with limited resources, having service providers manage systems is ideal, as these firms can now focus on more internal tasks to enhance their brands.
Although the cloud offers somewhat of a "set it and forget it" mindset on behalf of clients, issues can occur prior to selecting cloud services, during deployments and after suites are in place. Choosing the best model - public, private or hybrid - must be taken into consideration before settling on a cloud service. There are plenty of high-profile offerings available, including IaaS solutions from Amazon, Microsoft and Google, so determining affordability and functionality are two characteristics of any successful migration.
"It doesn't hurt to have support during every cloud adoption phase."
Once cloud suites are launched, companies have to make sure the environments are safeguarded at all times. Otherwise, security breaches can occur. If the cloud provider cannot protect customer assets, the businesses consuming the services are still on the hook for keeping data secure, so it is imperative to conduct some research prior to making any final decisions.
Businesses planning a cloud implementation may want to consider partnering with IT service providers to reflect their unique operational demands, industry requirements and end-user preferences to maximize their use of cloud solutions over the long run.
Added support never hurt any organization
Industry research has found companies are looking to third-party vendors to assist with their cloud migrations, which are processes that will be critical to their continued success. An Evolve IP survey of more than 1,250 executives discovered almost 90 percent believe the IT industry's future reside with the cloud.
Although a majority of respondents consider themselves "cloud believers," even those categorized as "unbelievers" or "unconvinced" still expect to adopt cloud services at some point within a three-year period.
This just proves the cloud's impact has penetrated the entire IT industry like few other technologies have accomplished. It also means many companies will be first-time adopters, so doing their due diligence when comparing available services is essential to making the most informed decisions possible.
"This year's survey reinforces last year's data with a few major changes. We continue to see across the board drops in barriers to moving to the cloud and more support from IT managers as they have become more aligned with business executives. Also, as we have seen in our business, companies looking to move to the cloud on their own are experiencing some hiccups along the way," said Guy Fardone, general manager and chief operating officer of Evolve IP.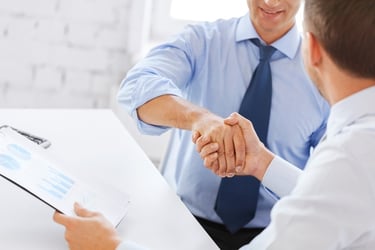 Companies want to get it right
Fardone indicated almost 25 percent of businesses expect hiring third-party vendors to help with their next cloud deployment.
Cloud computing can help organizations achieve operational flexibility, but only if they choose functional services that support their internal demands and, importantly, securely. Partnering with third-party vendors appears to be a smart play for any firm that wants to maximize this affordable and functional technology.