Plenty of companies have heard of cloud computing, sure, but it's clear more businesses have transitioned from just thinking about using the technology and are moving full steam ahead with actually adopting the service. This is especially the case in the United States.
A CompTIA survey of U.S. organizations discovered more than 90 percent of respondents are leveraging cloud computing in some capacity, signaling that the solution is part of the current IT foundation.
This all seems well and good on the surface, but CompTIA noted some news that makes the situation a bit cloudy - pun intended. The study found as businesses transition from just trials with cloud applications, they face more challenges along the way than anticipated.
"This may come as a surprise to some firms, as they may hold an expectation that the initial migration and integration posed the largest obstacles to smooth cloud operations," explained CompTIA​'s Senior Technology Director Seth Robinson.
Th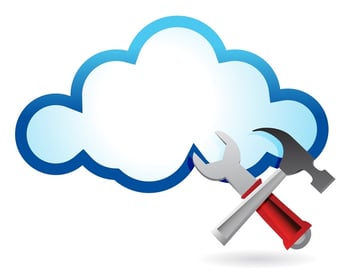 e home stretch is especially problematic
The final cloud adoption stage appears to be causing serious challenges, the survey found. Overall, 63 percent of respondents said the last phase requires "significant effort" on their part.
Robinson said the majority of costs and effort for traditional IT projects stem from integration. This is the same regarding cloud computing, although the cloud can be even more challenging because Web APIs are often new ground for IT teams.
"Integration may be further complicated by lines of business procuring their own applications without being aware of how they will fit into the overall system," Robinson added.
Despite these hiccups, companies are still very much invested in the idea of leveraging cloud computing to achieve future gains. Nearly 60 percent of U.S. firms rely on the technology daily for storage, while 48 percent do the same for business continuity and disaster recovery and 44 percent for security purposes.
"It seems more companies are realizing the advantages of storing mission-critical data and applications in cloud environments opposed to keeping these resources on-site."
This last point may come as a bit of a head-scratcher to some organizations, given that the cloud has often come under scrutiny for its security or lack there of. It seems more companies are realizing the advantages of storing mission-critical data and applications in cloud environments opposed to keeping these resources on-site.
This content is constantly available through an Internet connection, enabling employees who are working from home or remotely to access data to perform their jobs without limitations. Cloud environments backed by encryption solutions make it so only authorized personnel can view this sensitive information. The technology's safeguards and flexibility make it a safe solution, not a vulnerable one like some firms believe.
Conquer your cloud strategy today
Businesses that want unquestioned support before, during and after their cloud adoptions do not have to partner with three different vendors to find the services they desire. Summit 7 Systems offers assistance for every stage of the cloud implementation process. The difference between Summit 7 and other service providers on the market is our personalized approach to each and every customer. We work closely with companies to study their unique culture and operational needs when developing a long-term plan for their cloud procurement.
Our approach to cloud deployments involves a number of key steps, including:
Assessments
Strategies
Quickstarts
Architecture support
Operations
Migrations
We can help implement your cloud strategy from start to finish and offer ongoing support to keep your IT infrastructure running smoothly.
Conquer your cloud strategy - learn more about Summit 7's cloud services today.