Every business has processes. The quality of these most often falls into one of three categories. They can be well defined, written down, understood, and followed by employees. They can be loosely defined and create uncertainty or confusion for employees. They can be undefined and leave employees to handle however they see fit.
When employees aren't sure of the next step in the process or the current status of the process, it's a bad process. Processes that are not well defined cause the business to spend more money than necessary because of uncertainty. Uncertainty results in inefficiency, inefficiency results in wasted time, and time is money.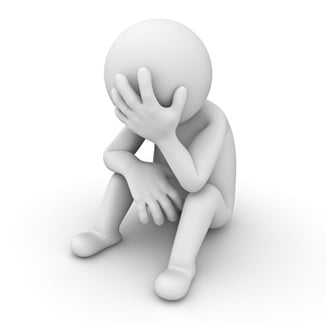 It's very hard to quantify just how much money businesses spend annually due to bad processes. And sometimes employees hide just how bad the process is because they think their knowledge of getting it done makes for job security. This may be true in some cases, but it's not a good position for the business.
Bad processes usually begin to become visible to outsiders or executives when the process crosses work groups such as departments. Each time a process moves from one work group to another, the risk for error increases. Think of any mechanical system. Errors or failures are most risky at the interfaces between subsystems.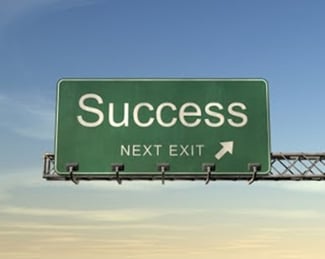 Most business processes can be automated. Automation removes process uncertainty by utilizing a computer to do the mundane or routine pieces of those processes over and over and over – the same way every time. With an automated business process, no longer do employees have to make decisions at those interface points. The computer system merely guides digital information to the proper employees at the proper time. This saves money.
Recently I was talking to a colleague who told me that automated processes are really hot right now. I felt old. Before Y2K (honk if you remember that), I wrote business process automation using a custom MySQL database, a lot of PHP, and a lot of JavaScript. I wrote a mini-intranet for my company to guide hardware returns from customers through our repair department, then to shipping, who then returned it to the customer. It took several months after-hours to write it. But it worked well.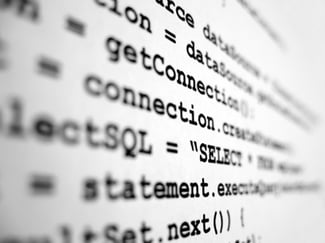 Fast forward several years and I spent several years writing rather large custom project management workflows using C#, .NET, and even larger custom SQL Server databases on SharePoint 2007 and 2010 for NASA. Every time I started work for another group, I had to start over and seldom could reuse my databases or workflows from group to group. Each project took months of full time work.
In the last month, I got on a plane the day before I was to demo a new custom workflow to a potential customer. I was provided a swim lane Visio diagram that included 5 different states, 7 different approvers, and 3 stages that required digital signatures. I got above 10,000 feet, connected to the wireless Internet connection, pulled out the Visio printout, and-- before I landed on the other side of the country-- I had created this workflow using Office 365 and Nintex.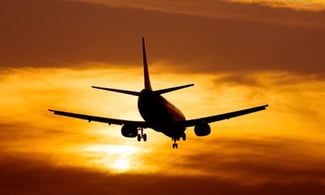 At Summit 7 Systems, we love Nintex. Take it from an experienced workflow developer: I can write you a custom workflow. I can create a custom database for you if that's what you need. I can program it from scratch. I can make it do whatever you want for a hefty price.
But why would I, and why would you want that, when, within hours and sometimes even minutes, I can give you a working Nintex workflow? Then if you want to see what I did, I don't have to open a screen full of code that might mean nothing to you. I won't leave you with a lot of custom code and databases that you have to tiptoe through to maintain it. I can show you a diagram and walk you through a visual depiction of your workflow right in the Nintex editor. And it's a lot easier to empower non-developers to write their own workflows using Nintex.
At Summit 7 Systems, we create our own automated business processes. We're not only a Nintex partner, we're a Nintex user too! We do not have dedicated programmers to do this. This automation is streamlining our business and making us more efficient than ever. This is why we love Nintex!
Learn about the benefits Nintex can bring to your business
[su_button url="http://summit7systems.com/case-study-nintex-helps-acronymit-to-stay-on-top-of-the-sales-lifecycle/" background="#B2292E" icon="icon: long-arrow-down"]Download Case Study[/su_button]