Businesses find themselves in position to adopt cloud computing without breaking the bank. Steep competition among some of the industry's most recognizable brands has contributed to this development. A 451 Research report suggested its Cloud Price Index dipped more than 1.3 percent by the beginning of December 2014. Price cuts by Google of up to 79 percent and bandwidth reductions of up to 43 percent by Amazon were main factors behind this decline. The research firm noted Google's desire to reduce its cloud prices is directly related to the brand's insistence on remaining competitive with Amazon Web Services.
"With all of the hype surrounding Google's cuts and AWS's restructuring, you could be fooled into thinking you might save a small fortune, but the CPI figures demonstrate that a typical application will only be cheaper by 1.5 percent compared with two months ago," explained 451 Research Senior Analyst Owen Rogers. Rogers added that such small gains are certainly not impressive from the initial outlook. However, a full year of savings can equal up to 10 percent.
The cloud is becoming more widespread than ever
In addition to Amazon and Google, Microsoft is another vendor making aggressive moves throughout the global cloud industry. Such increasing competition will only result in further adoption among organizations worldwide, even businesses in markets that have kept the service at a distance up to this point.
"Clearly, compliance-entry barriers are falling along with cloud prices."
A Kable report indicated retailers accounted for nearly 14 percent of all cloud users in 2013. Health care providers followed with 11 percent and government entities held 10.4 percent of the market share, respectively.
This is significant, given that these organizations must follow strict compliance guidelines. Clearly, compliance-entry barriers are falling along with cloud prices.
Price is great, but it's not all that is needed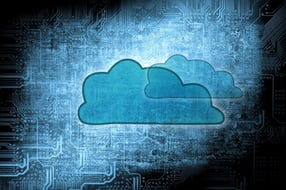 The fact that cloud prices are trending downward is undoubtedly a positive sign for businesses on the fence about whether or not to adopt the technology. Finding the most affordable option, however, is not the only measurement of successful cloud adoption.
Other factors must be considered when integrating cloud environments into the workplace. For example, every company is different - from their end-user requirements, brand goals and industry demands. This is why it is imperative for any organization to do their due diligence when comparing available options on the market. Finding the best fit should take precedence over price, regardless of how attractive packages are from a financial standpoint.
Security is another necessity when it comes to successful cloud deployments. The technology fosters a more connected workforce, enabling employees to access corporate data through PCs, tablets and smartphones. This capability can complicate matters if cloud environments are not secure. Adopters should select cloud suites that include basic safeguards such as encryption capabilities, which ensure only authorized parties can gain entry to the service.
Companies able to strike a balance between security, functionality and affordability will be in position to thrive with their cloud investments from the start.