Whenever you hear the great Dick Vitale say it's "Awesome Baby," you know it's that time of year - we get to spring forward (for those states that recognize DLST), begin to break out the shorts, plan spring breaks, and like a springtime version of the holiday season, we get to fulfill the annual dream of trying to fill out our "brackets."
We love technology, but even more we love to innovate using it. Blend innovation and our desire to build our own Bracketology solution and as Emeril Lagasse says "Bam!" - the idea and challenge was born. Like many great ideas, it all started with just a "What If"…but that "What If" received some much needed fire. We asked ourselves, where else can you go to create your own online bracket - ESPN, Sports Illustrated, CBS Sports, Yahoo Sports, the list is exhaustive and includes the likes of pretty large companies with MUCH bigger budgets - but we wanted to do something too.
Just over 2 weeks ago Matt Whitehorn and myself were privileged to have spoken at Nintex's Inaugural InspireX conference. We left the conference inspired and driven. With our own penchant for challenges, we knew what we wanted to do. The goal was to incorporate as many related technologies as possible and shift our use of Nintex, Office 365, PowerBI, and SharePoint beyond just a "business focus" - creating the ultimate of all use cases. Plus, we wanted to do something really fun with a Hybrid SharePoint environment.
The constrictions we placed on our team:
Build and deploy the solution in 2.5 weeks (in addition to their full time and familial responsibilities)
Solution requires the use of PowerBI, On-premises SharePoint, and Office 365
Use Nintex for all forms and workflows for the solution
Following our own methodology, our team established our requirements up front. We knew that our solution, at a high level needed to accomplish the following:
Anonymous Forms - provide a way to for non-Summit 7 Systems staff to create brackets, and enable them to enter their submissions into our On-premise SharePoint Site.
Metrics and Performance - people need to see not just see their score, but to also enjoy the data about the whole Bracketology experience.
Printable PDF – the ability to take the data in from an Anonymous Form into SharePoint, convert the data into a document that is printable, provide a PDF version of the submitted bracket, and then be able to send that back to the user.
Social integration - people build a bracket, provide feedback, and ultimately share it back out, so we want some customization.
There was a lot of time spent looking at the multiple perspectives and user scenarios, so we kept our expectations pretty realistic. Without giving away too much of the "family recipe", our overall design approach was this:
Use Nintex Forms with Nintex Live for Anonymous Forms Capability.
Implement our own jQuery code to handle some of the form complexities for form submission.
Use Nintex Workflows to handle all emails, communications, and document conversions.
Use Nintex Workflows to handle all scoring, tabulations, calculations, etc.
Use PowerBI to produce all of our reporting and metrics.
We are very excited and passionate about what we have accomplished in such a small amount of time. To celebrate, we have decided to make our Bracketology contest available to EVERYONE. There are even prizes for the winners ($300 Amazon gift card anyone?). Check out our Bracketology rules & regulations below, get signed up, and good luck at Conquering Your Bracket!
And if anyone ever wants to know how quickly Nintex, Office 365, and PowerBI can be used to accomplish an objective in such a short amount of time, we can say "well, we just built a full Bracketology solution in 2.5 weeks" and it was "Awesome Baby."
Here's how it works...
Provide your user information, and fill out your bracket - it's that simple. We will take care of the rest.
Use a valid email address & create your username

You'll get a .PDF version of the bracket so you can let your team know you have Conquered the Bracket

Track your rank with Microsoft Power BI

You'll receive a link via email and be able to check out all sorts of analysis of the selections… and also see how close you are to some prizes.
Did someone say prizes? The three top scoring brackets will win:
1st Prize: $300.00 Amazon Gift Card
2nd Prize: $100.00 Amazon Gift Card
3rd Prize: $50.00 Amazon Gift Card
See official rules and regulations below.
(Stats will be updated as games conclude.)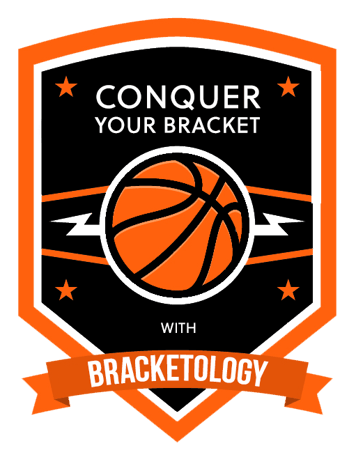 Eligibility
No purchase necessary. Void where prohibited by law.
Alabama residents must be 19 years or older to participate
All other participants must be 18 years or older to participate
Employees of Summit 7 Systems Inc., their immediate family members, and household members are not eligible for this promotion (Conquer Your Bracket Challenge).
Household members shall mean people who share the same residence for at least 3 months a year.
Immediate family members shall mean parents, step-parents, children, step-children, siblings or spouses.
Participation in the Promotion (Conquer Your Bracket Challenge) constitutes Entrant's full and unconditional agreement to these Official Rules and Sponsor's decisions.
The decisions of the sponsor regarding all matters relating to the Promotion are final and binding.
Winning a prize is contingent upon fulfilling all requirements set forth herein.
From all eligible entries received, the winners will be determined based on their ability to accumulate the most points in the Conquer Your Bracket promotion during the 2016 NCAA Men's Basketball Tournament.
If you are a college athlete or expect to be one, participating in this Promotion could affect your NCAA ® eligibility.
Sponsorship:
The Conquer Your Bracket Challenge (Promotion) is sponsored in its entirety by Summit 7 Systems, Inc. (Summit 7 Systems).  This content is not endorsed by, associated with, or sponsored by, the National Collegiate Athletic Association, its members or partners.
To be eligible to participate in this promotion you will be required to provide your email address, first name, last name, company, job role ("position"), zip code.
Promotional Email:
As a participant, you consent to participate in survey questions and/or receive promotional emails or offers from Summit 7 Systems. After participation in the contest you may subsequently opt-out of receiving such emails or offers by Summit 7 Systems by written notification to info@summit7systems.com or through unsubscribe links provided as a part of any future promotional correspondence.
Promotion Timing:
For purpose of timing and rules, all times are Eastern Standard Time.
Prize-eligible entries into this Promotion will begin Sunday March 13th at 12:00PM, EST and end March 17th at 12:01AM, EST.
The Conquer Your Bracket Challenge contest period will conclude Tuesday, April 5th 2016 at 12:00am EST, or upon completion of the 2016 NCAA Men's Basketball Tournament.
All submissions are final, and are locked upon submission of your selection into the Conquer Your Bracket Challenge
Rules for Participation:
a. Objective: Accumulate the largest number of points by correctly identifying the winning team for each of the 63 matches (games) associated with the NCAA 2016 Men's Basketball Tournament.
b. Making Selections: You will enter your selections using an online form.
c. Scoring: Correct selections in a given round are shown below. Points are awarded for each correct selection for each of the 63 games.
a. Round 2: 1 points per correct selection
b. Round 3: 2 points per correct selection
c. Round 4: 4 points per correct selection
d. Round 5: 8 points per correct selection
e. Round 6: 16 points per correct selection
f. Championship: 32 points per correct selection
If a match (game) does not occur as scheduled no points will be allocated.
d. Official scoring calculations are computed by the Sponsor (Summit 7 Systems)
e. Tie breakers:
a. If in the event there are 1 or more participants with matching scores, Summit 7 Systems will implement the following tie breakers
i. Tiebreaker #1: Estimate of total points scored in Championship Match (2016 Men's Basketball Tournament Championship match)
1. All participants will be required to enter their best estimate for the cumulative (total) points scored by both teams participating in the final Championship match of  2016 NCAA Men's Basketball Tournament.
2. If in the event, there are still 1 or more participants tied, the winner will be selected as the participant with the closest estimate without exceeding the total points scored in the Championship Match
3. In the event there is still a tie with 2 participants, Summit 7 Systems move to tiebreaker #2
ii. Tiebreaker #2: Points accumulated in Round 2
iii. Tiebreaker #3: Points accumulated in Round 3
iv. Tiebreaker #4: Points accumulated in Round 4
v. Tiebreaker #5: Points accumulated in Round 5
vi. Tiebreaker #6: Points accumulated in Round 6
vii. Tiebreaker #7: Points accumulated in Championship Match
viii. Tiebreaker #8: The earliest submitted participant bracket into the Conquer Your Bracket challenge.
a. Limit: Each person is permitted to submit up to 5 entries.  Each submission will require a unique "username".
b. All usernames will be displayed for standings and placements, and will be able to be viewed by the general public.  All other information provided during content entry will not be provided or shared.
c. Summit 7 Systems reserves the right to reject, remove, or cancel any submission that contains vulgar, offensive, racial, or any other persecutory or inflammatory language as deemed by a Summit 7 Systems representative.
d. Only entries received online and in accordance with these Official Rules will be accepted.
e. Official Winners will be notified by a representative of Summit 7 Systems, and will be required to acknowledge and validate they are the winner through validation of his or her submitted bracket
i. A participant in the Conquer Your Bracket Challenge is not considered a winner until the participant has verified his or her selection and has validated his or her eligibility status.
ii. Summit 7 Systems will not accept screen shots, affidavits, or any other evidence of winning in lieu of our validation process.  Any participant that submits a contest entry after the system may have failed for any reason may be deemed a defective entry and void.
iii. Summit 7 Systems reserves the right to notify all participants in the event of a system failure
iv. Summit 7 Systems reserves the right to cancel the Conquer Your Bracket Challenge due to a system failure that prevents the Conquer Your Bracket Challenge from fulfilling its competitive and/or promotional intent
a. All potential winners will be notified using the email address provided during the bracket submission process.  It is the responsibility to submit any email address changes to Summit 7 Systems through email notification.
b. Prize recipients are solely responsible for any and all expenses related participation in the Conquer Your Bracket Challenge and any expenses, taxes, or other liabilities subject to the receiving of any prize as a result of the Conquer Your Bracket Challenge.
Powered by