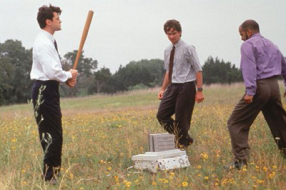 Working in the proposal industry can be a really tough gig. Many of us know about the late nights,
the pesky Red, Blue, Gold, Black and White Color reviews, the often-changed RFP deadlines, and let's not forget our best friends - the printers.
It seems like printers have minds of their own and when you're reaching those final moments before the RFP deadline, they decide to chew paper, make ink marks you've never seen before and take forever to finish that one volume that was only 200 pages. Sigh!
While those issues due manifest themselves during production time, proposals still drive a lot of revenue for companies and mastering the process can help companies keep work or gain new work.
So what about this tool you should have huh?
In the world of technology advancements, surely some things can change and actually benefit these masters of words and numbers AKA Proposal Managers. When I was working on proposals, the process itself seemed archaic, set in stone and designed for proposal managers of the past. After all, many of them still did everything on paper, rarely using a good online document management system, and for those that did, they still seemed to go with the basics and nothing more.
As for me, I like systems and processes. I guess you can blame the millennial in me, but I started questioning the common standards and processes to see just how well they stood up against newer ways of doing things. I always noticed how even when several friends used SharePoint, they wouldn't use versioning much and search wasn't very helpful in finding information within documents. You either knew what document the information was in or you had to scan through to find it.
Well that wasn't fun, and for me it was a pain to try and compile past performance reports and get that information back to my proposal manager as quickly as possible while working on four different responses at one time. Call that a mind-boggling experience. I knew something had to give, but wasn't quite sure what exactly.
SharePoint search was sub par, I mean it returned results and documents that were tagged or named accordingly, but I still would have to either open the document in search or download it to view its contents and hope I had the right files.
While working with a colleague a few months back, I had one of those moments when the lights came on. We had downloaded and installed a tool by BA Insight called Longitude Search and Preview. I was trying to figure out a way to help people use search to find what they need in their documents and empower them to use that information to make better decisions without having to take as many steps as before.
This tool, all on its own, solved that problem and I didn't have to build a thing. NOTE: It's built for on-premise SharePoint only and does require some level of server knowledge to install and configure, but it's well worth every penny.
Read why…
While searching for anything containing the word "SharePoint" for an RFP, here's what I now have at my fingertips: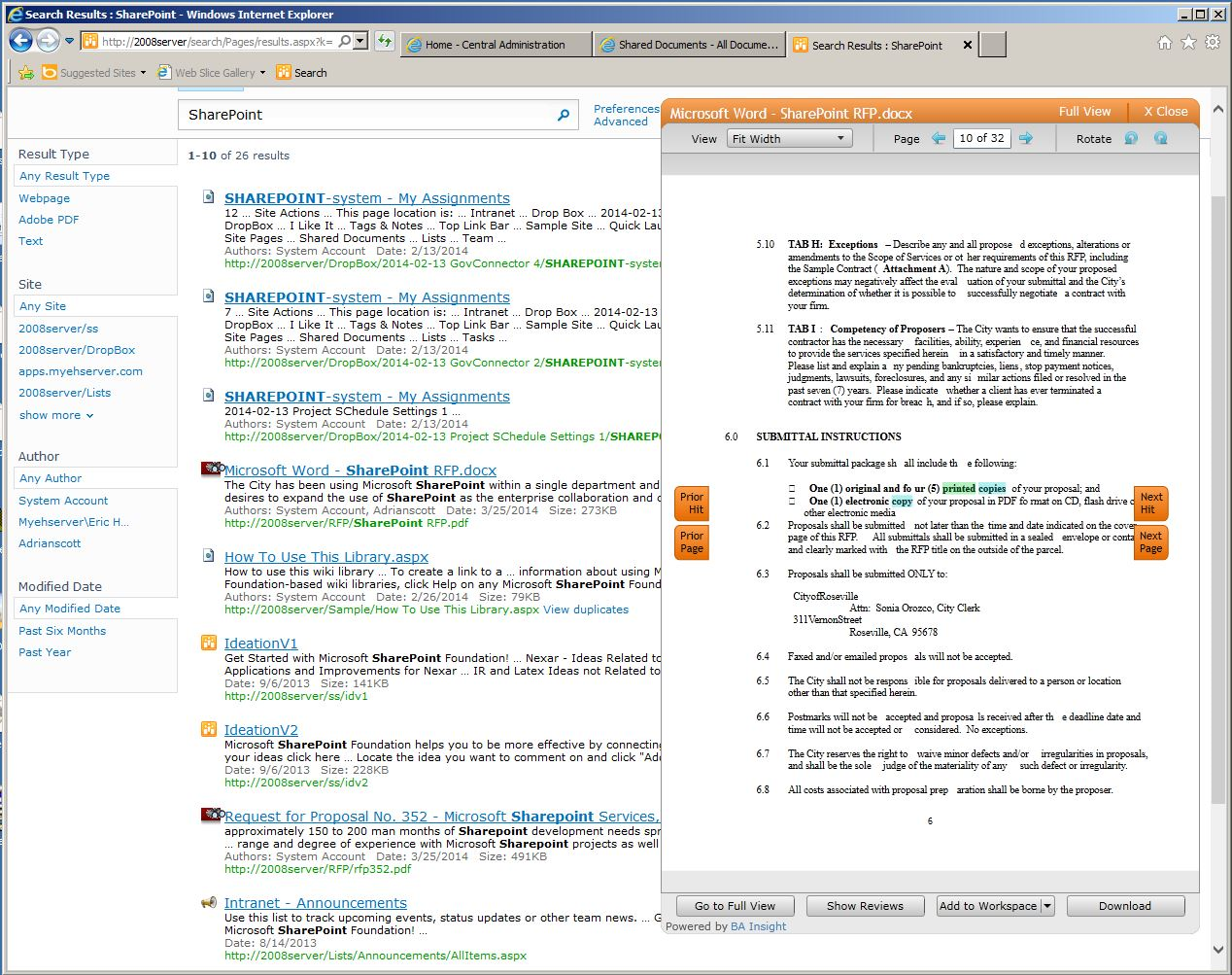 My results came back as normal, but I also now had this neat little binocular icon beside my documents, but it doesn't stop there.When I clicked on the binoculars, it highlighted the actual search terms within a preview pane for the document I was looking at.
Wait, that's not, normal? How did it do that?
This tool helped me quickly identify by color coding my search terms and gave me navigation to find exactly where in the document the terms were located. I had all of this at my fingertips without having to download or open the file. Talk about saving me time.But that's not even the cool part. Let me explain a few more features: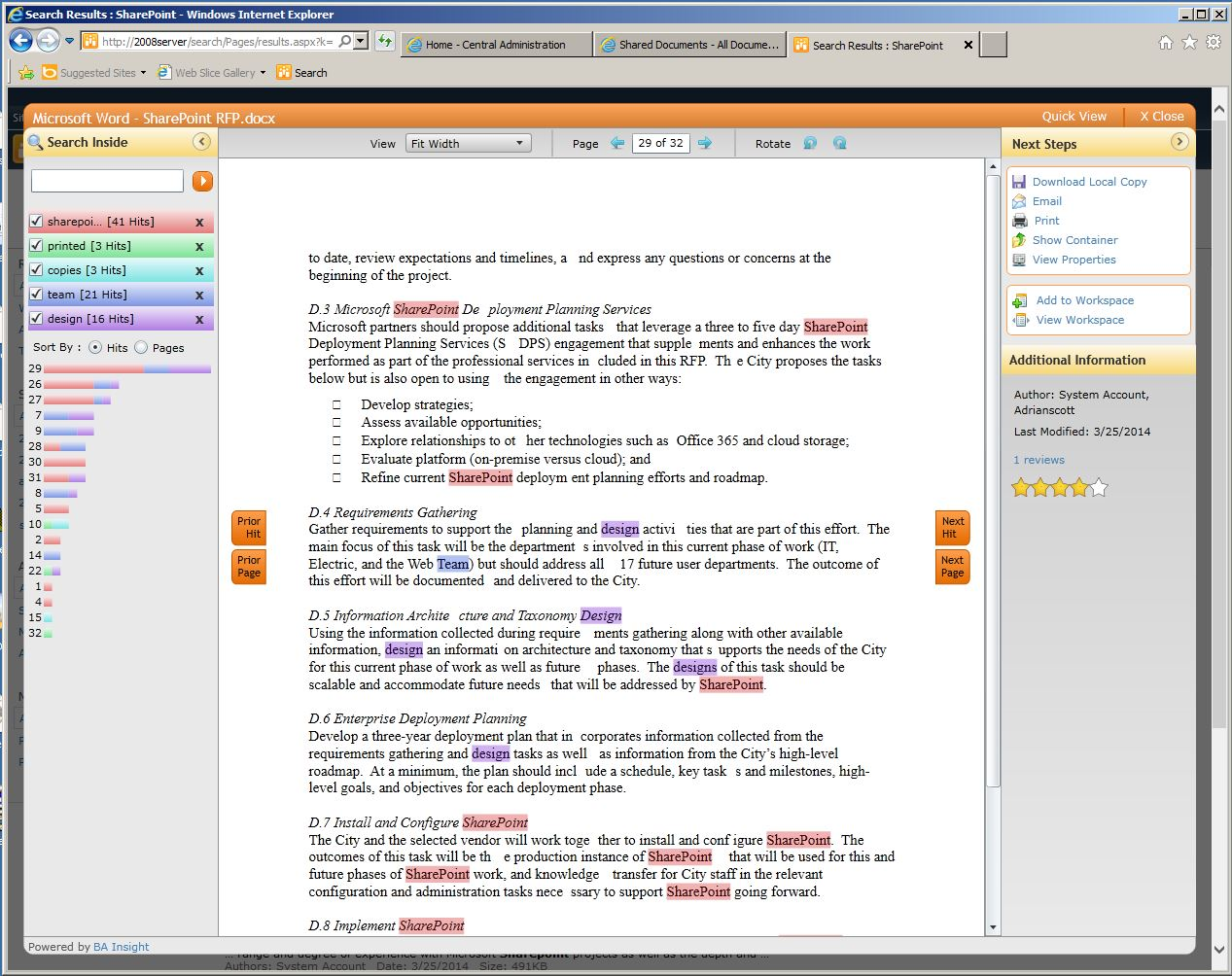 Full View
If I clicked on "Go to Full View", it gives me a newer screen with more options to see the number of times my terms showed up, I can add more terms to the view as well and each one gets highlighted, tagged, and color coded. I can quickly navigate to the pages to view them and even copy/paste from there. I also get the chance to print it, email it, save it to a workspace, and if there are reviews written, I can read them write here.
Reviews
Ever wanted to get others feedback on a document, but didn't want to track multiple documents to do that? Well this has a built-in reviews panel that allows people to open, read, rate and post their reviews without having to actually download or copy anything. While this doesn't replace tracked changes for proposal reviews, you can definitely use this to store comments about a document for future reference.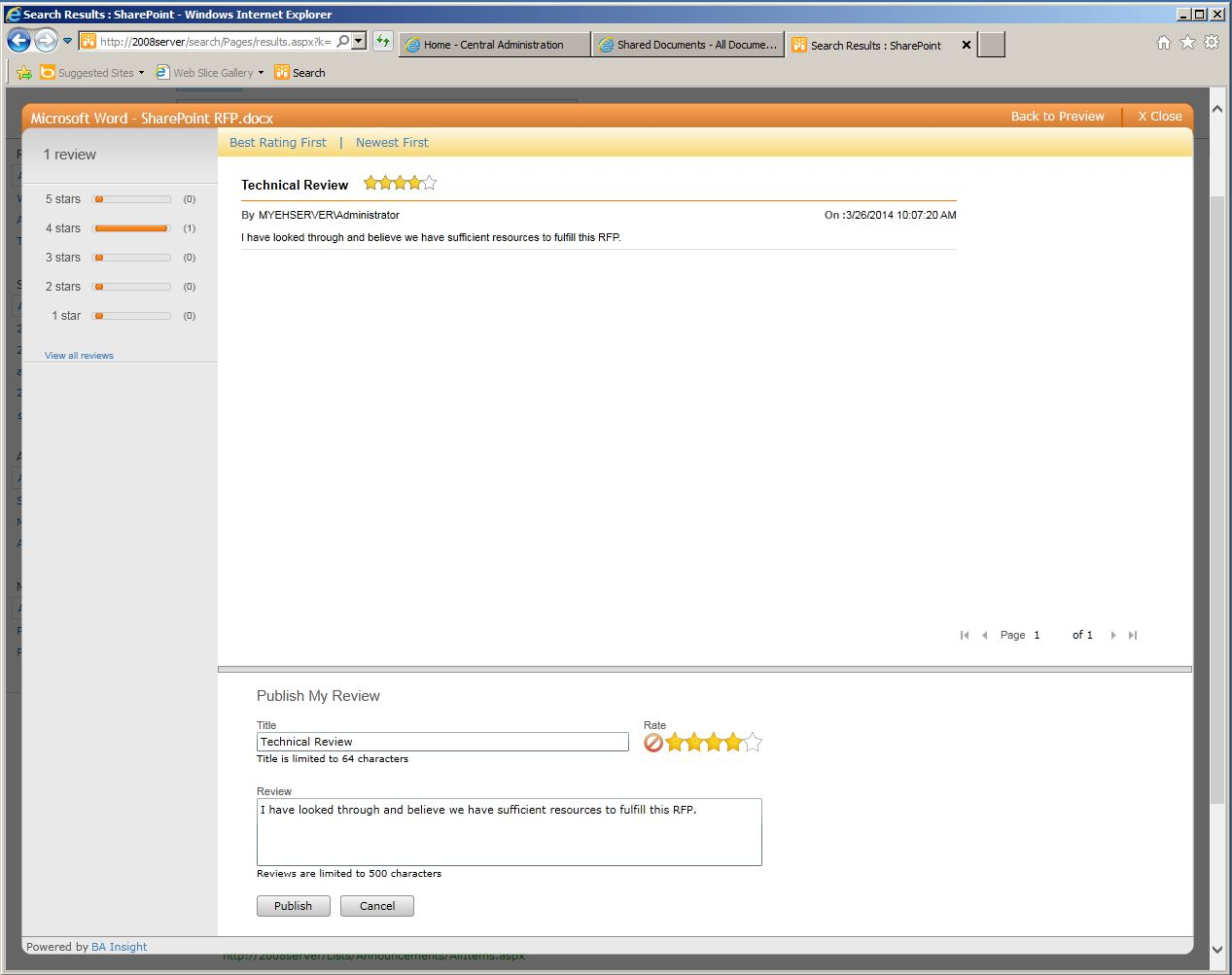 I was like a kid in the candy store, but more importantly, without having to download any documents, I could quickly search, preview, and rate documents for my RFP process and figure out which ones I actually needed - or not.
Interested in knowing more about this tool or how to get a live demo? Contact Jason Bachelor here at Summit 7 Systems, Inc.
You can also head on over to BA Insight's website and look for their Longitude Search and Preview. As a leader in search and enterprise data, their line of products is geared towards assisting companies liberate enterprise data from wherever it is held.