My name is Robin, your friendly neighborhood Digital Marketing Specialist. Today, I'd like to introduce the newest member of the Summit 7 family: our logo.
Throughout the coming days and weeks, you'll notice a new logo on the Summit 7 website, social media, and in correspondence. Bonus: to improve customer service, we'll also be unveiling a new website in the very near future.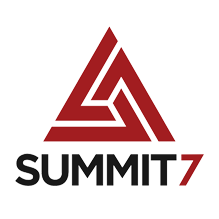 This is our main logo. You'll see it in various places such as on all S7 social media, letterhead, shirts, partner websites, and our business cards.

This is an alternate version of the logo. You'll see this on our website, customer documents, presentations, and other similar applications.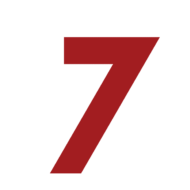 Another alternate logo, our standalone, iconic "seven." This will be used on social media, in presentations, and other similar applications.
We hope you love the new Summit 7 look as much as we do. Thanks for taking a look!