Mark Your Calendar
On October 24th, 2018 - Scott Edwards will lead SIA in a discussion on best practices for compliance in the cloud. The 2018 Information Technology and Export Controls Seminar is designed to provide U.S. and non-U.S. Trade Compliance (TC) and IT practitioners with insights into Export Cyber Compliance challenges and solutions. It will describe the methodologies and tools needed to achieve compliance with U.S. export, reexport, and retransfer controls in IT environments, or "Export Cyber Compliance."
Scott's presentation will focus on:
Compliance in the Cloud: Navigating Considerations: Infrastructure as a Service (IaaS), Platform as a Service (PaaS), Software as a Service (SaaS), Commercial vs. Government Cloud, DFARS, National Institute of Standards & Technology (NIST) 800-171, and U.S. Export Controls.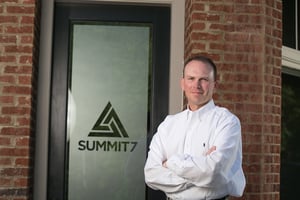 Scott Edwards is a national expert and speaker on NIST 800-171, DFARS, and FAR compliance and implementation with Office 365 and Azure.

Scott's technical experience was honed at NASA as a Senior Computer

Engineer and the Chief Engineer and Engineering Manager for the NASA D

atacenter.

Scott received his Bachelor of Science from the United States Military Academy and his Master of Science in Computer Science with an emphasis in Information Assurance at James Madison University. Scott proudly served as an Officer in the US Army Signal Corps with both the 2-227th Aviation Battalion in Bosnia-Herzegovina and the 1-6 Air Defense Artillery Battalion in Fort Bliss, Texas. Currently, Scott is the President and Managing Partner of Summit 7 Systems.
About SIA
The Society for International Affairs, Inc. (SIA), is a volunteer, non-profit, educational organization that was jointly formed in 1967 by US Government and Industry. SIA provides a forum for the exchange of information related to export and import licensing. SIA interests cover the entire spectrum of licensing issues pertaining to the Department of Commerce, Defense, State and Treasury.