When I was a kid, one of my favorite performers was Kermit the Frog. Every Sunday night, Kermit introduced The Muppet Show and I loved him dearly. Kermit's creator, Jim Henson, wrote a prolific statement in his autobiography: "Simple is good."
Simple is good. It's the premise behind the KISS principle. This is never truer than when designing a process and then automating that process with a workflow. And this is what we do every day at Summit 7 Systems. We use SharePoint on-premises and SharePoint Online as our canvas with Nintex Forms and Workflows as our crayons.
Next week, I'll be speaking at Nintex's InspireX conference in Las Vegas with my friend and colleague, Jason Batchelor. Jason and I have presented numerous times together over the years and we've never rehearsed before. So this is new territory for us because Nintex asked us to practice our talk. If you're there, you can grade us! But I'm really excited about what we're talking about.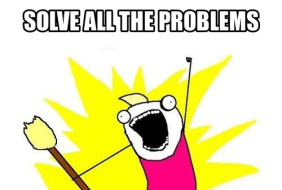 We've created the marketing solution to end all marketing problems. Ok, no that doesn't sound simple, does it? So - that was not the goal. We looked at our marketing needs and the problems we experience weekly on our marketing campaigns (think: mini-projects) and created a simple Nintex solution to help with those problems. No, it won't solve all the problems. But it has injected sanity back into the simultaneous marketing activities that we try to tackle with a tiny team who is constantly pulled in different directions.
This marketing solution provides us with templates (think: cookie cutters) that look the same way each time. We've laid out a set of tactics that make sense for our business and our experience tells us what tasks need to be done leading up to the due date. For instance, a webinar is a tactic. A specific webinar has a name and a specific date when it is being held. Each tactic is made up of several different tasks. For the webinar, you don't just decide to hold a webinar today. You have to send invites, coordinate the webinar software and presenter, send out the webinar link to registrants, and many other tasks. All these tasks have to be done quickly or else it's a mad dash to the finish and that is precisely where we found ourselves. There's got to be a better way!
We detail the tasks for each tactic and lay them out in the order we want them done every time leading up to the due date. The Nintex solution keeps track of this to-do list but goes one step further by assigning people to those tasks with due dates. You can reuse these tactic templates over and over and add new ones with a simple SharePoint list addition. Our simple dashboard shows the marketing lead the status of task completion so it can easily be seen if a tactic is trending toward not making the due date.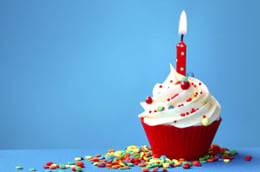 It's not complicated. It doesn't solve all the problems. But it helps. It brings an order to a repeatable process. Perhaps this solution can help you too. And certainly more features will be added in the future. It doesn't have to stay uber-simple forever. It's like baking a cake. No baker does the frosting first. They start with a rather boring looking blob of baked dough and build from there.
Come see me and Jason at InspireX next Wednesday afternoon (February 24th).
Our session is titled: How We Did It: Automating Planning, Strategy, and Marketing Execution with Nintex, with Summit 7

We will present a demo of our solution and walk you through how we got there in more detail than this blog does. Looking forward to seeing you there! (And remember: what happens in Vegas doesn't have to stay in Vegas! We'd love to talk after our session.)
Image credits: Jim Henson Co. / Lipton® Tea, Hyperbole and a Half, iStock